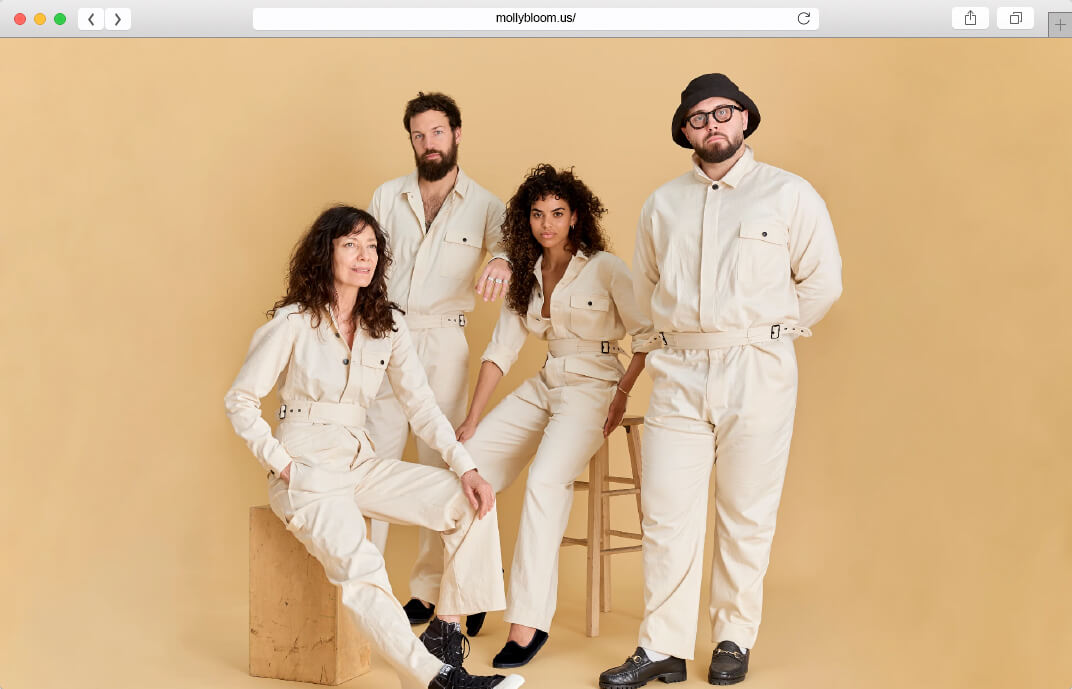 Molly Bloom stands out among clothing brands by specializing in selling remarkable jumpsuits, well-suited for utility jumpers. Their distinctively sleek design makes them perfect for those seeking to make a statement. 
The client wanted a different Shopify platform layout and desired something distinct. Molly Bloom sought a bespoke theme design that matched their range of merchandise. The company aspired to achieve a clean aesthetic for its Shopify site. 
Our team of professionals at PrestaWebDeveloper assisted them with developing a custom Shopify theme, Social Media Integration, Detailed product pages, and general eCommerce Functionalities.
Please Note: The Shopify website for Molly Bloom is complete and ready to be published from our side. Until it goes live, however, the site is not live and is password protected. We will share the official link as soon as the website is up and running.
View Project