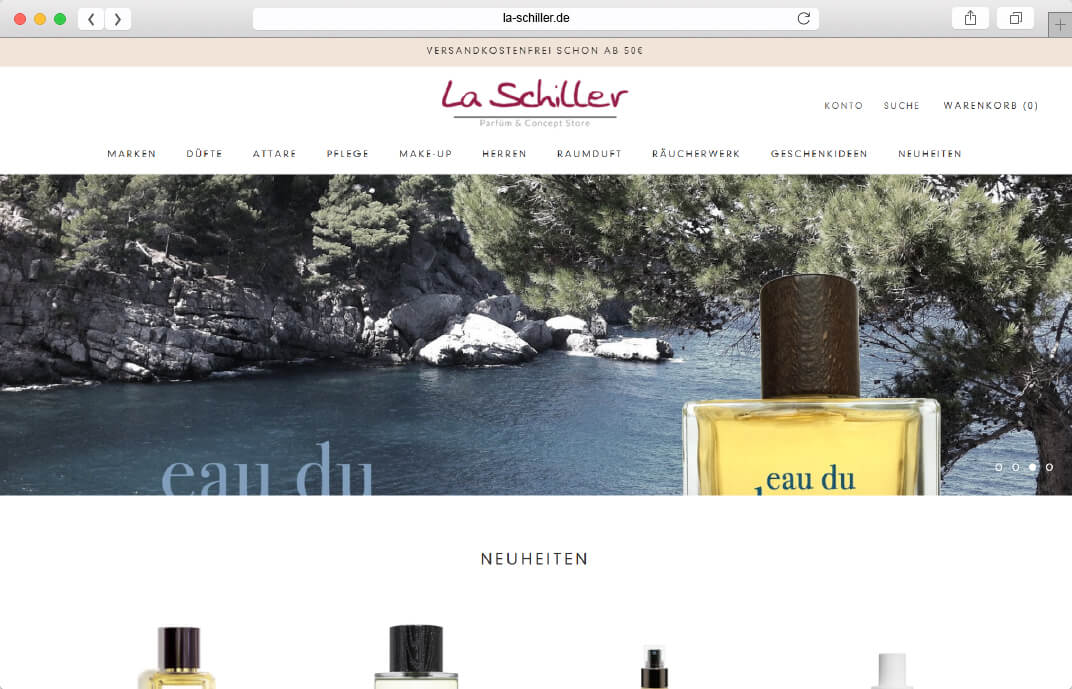 From its origin in Germany, La Schiller has become an internationally renowned retailer of fragrances, cosmetics, laundry, skin and hair care, and accessories. Known for their unique scents, they offer an expansive selection of perfumes all around the globe.
Our development team at PrestaWebDeveloper received a request from the client at La Schiller to build a more advanced webshop and provide an improved user experience. We proposed that they migrate from Magento to Shopify in order to expand their product selection on the webshop.
Our team of Shopify experts worked hard to develop the project plan and facilitate a streamlined workflow. They tracked the vitals and performance of the online store on different browsers, employed professional project management tools for communication, and conducted a thorough website analysis and search engine optimization check.
After our professional team received a go-ahead from the clients in a call, we set up the plugin to deliver the ideal performance. Consequently, the client was presented with the web performance they desired.
View Project